Overheard tapes Martin Baron 11/12
Please join Overheard with Evan Smith for an interview with journalist and newspaper editor Martin Baron on Sunday, November 12th, 2023 at 4:15pm. in Studio A at Austin PBS's new facility, the Austin Media Center (map).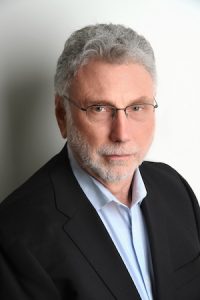 Martin Baron is a longtime journalist and newspaper editor. He ran the newsrooms of The Miami Herald and The Boston Globe before being named executive editor of The Washington Post in 2013. His role in launching an investigation of the Catholic Church's cover-up of sexual abuse by clergy was portrayed in the Academy Award-winning movie "Spotlight." Baron retired from daily journalism in early 2021 and now splits his time between Western Massachusetts and New York City. Collision of Power is his first book.
Sunday, November 12th, at 4:15pm.
Doors for Austin PBS members at 3:30 p.m.
Doors for general admission at 3:45 p.m.