Overheard tapes Isabella Rossellini 11/13
Please join Austin PBS's Overheard with Evan Smith for an interview with Isabella Rossellini on November 13th at 12:15 p.m. in historic Studio 6A (map). The RSVP for this taping is closed.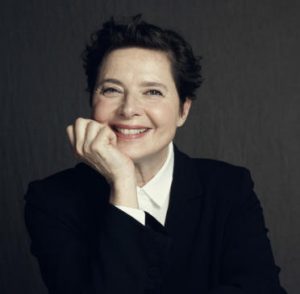 Isabella Rossellini is a renowned actress and model who grew up in Paris and Rome. At 19 she moved to New York City to work as a translator and journalist for RAI-Italian Television. She began her modeling career at age 28, and in 1982 began a 14-year run as the exclusive spokesperson for the cosmetic brand Lancôme.
Rossellini, who is the daughter of film legends Ingrid Bergman and Roberto Rossellini, made her cinematic debut in 1979. She has appeared in films such as Blue Velvet and Death Becomes Her and has worked with iconic directors like Robert Zemeckis, David O. Russell, David Lynch and Taylor Hackford. At age 66, Rossellini earned her master's degree in animal behavior and conservation. She is on tour with her theatrical show, Link Link Circus, which deals with animal behavior and cognition.
ENTRANCE IS BASED ON CAPACITY.
Wednesday, November 13 at 12:15 p.m.
Doors for Austin PBS members at 11:15 a.m.
Doors for general admission at 11:45 a.m.